Loading...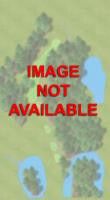 #18
San Bernardino Golf Club
1494 S Waterman Ave
San Bernardino, CA 92408-2805, United States

909.885.2414
The course plays to just under 6000 yards from the tips, but five water hazards, several well-placed bunkers, and large, mature trees keep things interesting.

Peak (early morning) walking rates are $23 weekdays and $34 weekends; sliding discounts take effect as the day goes on.
This course has updated information like phone, address, description or scorecard and is pending approval. These changes must be approved before they will be available on a SkyCaddie.
Average Rating
Your Review
Course Details
---
Type:
Semi-Private
Greens Fees (including cart):
Weekday:
$30 - $39
Weekend:
$40 - $49
Guest Policy:
open
Season Start:
Year round
Pro Shop :
yes
Driving Range:
Grass hitting surface
Nearby Courses
---
Photo gallery
---
No images uploaded for this course.
Recent Scores
---
| | | |
| --- | --- | --- |
| Date | Golfer | Score |
| 6/17/19 | David Laskowski | |
| 1/2/18 | Jeffrey Kinzel | 88 |
| 1/2/18 | Andrew Kinzel | 84 |
| 11/13/17 | Jeffrey Kinzel | 80 |
| 11/7/17 | Jeffrey Kinzel | 81 |
| 11/6/17 | Andrew Kinzel | 86 |
| 10/6/17 | Andrew Kinzel | 81 |
| 10/6/17 | Jeffrey Kinzel | 80 |
| 9/22/17 | Martin Olivares | 77 |
| 9/12/17 | Jeffrey Kinzel | 83 |
| 9/12/17 | Andrew Kinzel | 85 |
| 9/5/17 | Jeffrey Kinzel | 83 |
| 9/5/17 | Andrew Kinzel | 81 |
| 8/15/17 | Andrew Kinzel | 85 |
| 8/15/17 | Jeffrey Kinzel | 78 |
| 8/15/17 | DONALD HELTON | 98 |
| 8/9/17 | Jeffrey Kinzel | 78 |
| 8/9/17 | Andrew Kinzel | 78 |
| 7/21/17 | Martin Olivares | 88 |
| 6/23/17 | Jeffrey Kinzel | 84 |
| 6/23/17 | Andrew Kinzel | 80 |
| 6/8/17 | Andrew Kinzel | 78 |
| 6/8/17 | Jeffrey Kinzel | 78 |
| 3/24/17 | Jeffrey Kinzel | 83 |
| 3/15/17 | Jeffrey Kinzel | 82 |
San Bernardino Golf Club:
Scores
---
Include 9-hole scores
Best score per golfer
to
#
User
Date
Putts
Fwy %
GIR %
Diff
Net
Fair
Score
(*): Score has gametracker data
Your Review
---
Overall:
Value:
Pace of Play:
Maintenance:
Hospitality:
Scenery:
Request Course Changes