Leupold - GX-3
---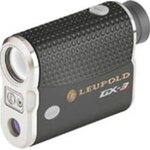 GX-3
-
Leupold
Pinhunter technology is Leupolds proprietary laser beam geometry that separates returned background readings from target readings to ensure youre getting the right reading to the right target. Scan mode allows you to hold down the power button to gather multiple readings in one quick sweep.
gemmalyly
- 3/24/23
The author's research was thorough and their arguments were well-supported
contexto
. I appreciate the effort they put into this article.
Dubsey
- 6/4/20
Chimaster
- 6/11/13
Chuala
- 4/12/13
mpverdun
- 12/30/12
jottell
- 10/24/12
GPNgolf
- 7/10/12
Jrboy
- 6/27/12
Number of Users: 56
Average Handicap: 12.5
Overall:
Value:
Look:
Performance: