SkyCaddie - SG4
---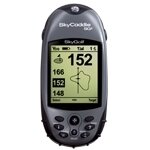 SG4
-
SkyCaddie
The SG4 automatically calculates up to 40 targets per hole, simultaneously, in less than a second. It features a large, backlit, grayscale display and can store 10 full-featured courses at one time with our advanced course management features like Hazards, Carries and Layups, and IntelliGreen®. The SG4 comes with a built-in rechargeable lithium battery, which is good for up to 14 hours of continuous play.
lindagm1122
- 5/30/22
I've read a lot of great posts, but yours has had the most impact on me. By endorsing
shell shockers
and
subway surfers
, I'd like to express my gratitude. They will make sure you have a great time.
info34ebnagar
- 8/20/21
found your documents very interesting. You have a amazing skills of writing a brief content. Thanks for talking about this
Matrimonial websites Pakistan
Artimizationofficial@gmail.com
- 9/28/19
Suk Ram Haircare promotes a lifestyle which inculcates sustainable living.
best hair repair products uk
We're passionate about providing a truly luxurious experience whilst making it easier for everyone to take a step towards a more sustainable and nature-friendly lifestyle.
Barttracke
- 4/8/19
Honestly ashamed of myself for not reviewing Girl Scout Cookies yet! This strain is just beautiful. Beautiful high, flower, taste, smell, can't name one thing not amazing about it besides running out of it!
https://wendymccormick.com
ethannsmith190
- 3/6/19
mobile game
[url=https://en.wikipedia.org/wiki/Mobile_game]mobile game[/url]
https://en.wikipedia.org/wiki/Mobile_game
dudob912
- 3/3/19
Managing the
season 2 of prison school
equipment in just most tough task of being a golfer,
Reviewstook
I have a good PC to manage my records with a great PC inclduding best gaming motherboard for i7 6700k.
skygolf912
- 11/16/18
Overall the SG4 is a great rangefinder and helps my game especially the distance to hazards, washes, etc.
Cordless vs Corded
but must take a star off for the screw connector and having to buy another that is no better than the 1st one.
katleennn
- 11/10/18
I found your documents very interesting. You have a amazing skills of writing a brief content. Thanks for talking about this
Number of Users: 1,241
Average Handicap: 13.8
Overall:
Value:
Look:
Performance: