SkyCaddie - SG3.5
---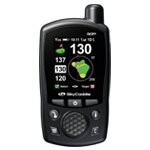 SG3.5
-
SkyCaddie
The SG3.5 is light weight and compact with a brilliant color display that is viewable indoors and in direct sunlight. Store up to 20 full-featured courses at one time with our advanced course management features like Hazards, Carries and Layups, plus our patented new IntelliGreen® Pro and Interactive HoleVue™ With Zoom. The SG3.5 is powered by three AAA batteries.
arvind.kumar2026
- 9/24/18
Here i am share a
Freecell free
games in this game you can get connected with two peoples and start a multiplayer game that should be more interested and you can easily recover your game account if you lost.
philsisk@gmail.com
- 8/6/17
Love it! Gives me all the info I need on the course. Batteries eliminate my having to remember to recharge it.
MSchad
- 4/3/14
Simple to use. Picked it over other models because of the AAA batteries. Bought 2 sets of rechargables and totally eliminated the dead battery senerio.
jimmeb
- 10/1/13
bught it from a pro shop but it didn't have programming inst.--where can i get this ?
wide
- 7/18/12
only problem is clip on back brakes you have to take it off to chance battries
sonno3
- 4/8/12
I upgraded from a 2.5, my only negative is SkyCaddies decision to use (3) AAA batteries. The 2.5 used internal rechargeable batteries. The new 3.5 just barely makes it through two rounds on one set of batteries.
ybok1234
- 4/20/10
Love it....simple, easy to use, acceptably accurate...
Larry1443
- 5/19/16
Number of Users: 477
Average Handicap: 14.4
Overall:
Value:
Look:
Performance: