Ping - i210
---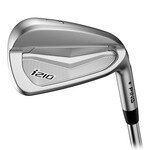 i210
-
Ping
A larger, softer elastomer insert in the compact head activates at impact for unprecedented feel while a machined face and grooves help provide the impact consistency and distance precision required for scoring. Hot, forgiving long irons and precise, controlled mid and short irons create a high-performing set.
korey87
- 9/2/22
If you're looking for reading something that will have a personal impact and lift your spirits, this article is worthwhile.
fnf mod
lanikane68
- 8/28/22
I am very impressed with your articles, your content is very engaging and easy to understand. I have read many other
phrazle
weaver game
websites but I still like your site.
mariahcarey
- 8/11/22
This post is worth reading if you're seeking something to read that will have a personal impact and make you feel good.
wordle
mjordan10
- 4/18/22
higgsy1991
- 3/24/21
houghtonlake@msn.com
- 10/20/20
Cookie56
- 6/10/20
jamesos65
- 10/7/19
Number of Users: 44
Average Handicap: 10.5
Overall:
Value:
Look:
Performance: