Titleist - 915 D2
---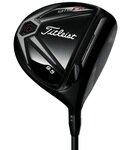 915 D2
-
Titleist
Hit more fairways with the maximum distance and forgiveness 915D2. The 460cc pear profile provides confidence and stability. 915D2 delivers higher trajectory and more dynamic face closure versus D3.
alishakihn1
- 4/11/23
Honestly thank you so much for your page.
Donkey Kong
peterkyle321
- 3/27/23
Once you've found the right work boots for neuropathy, you'll be able to enjoy greater comfort and freedom of movement. With the right boots, you'll be able to stand and walk with greater ease and comfort, and you'll be able to go about your day with a greater sense of confidence.
https://workbootsman.com/best-work-boots-for-farmers/
ohselena123
- 4/26/22
Thank you for this helpful post. I would like to introduce to you
shell shockers
and
subway surfers
- two hottest games today that you can try
elysia
- 4/21/22
Good! Only the same tiles can be matched
mahjong online
free
blois
- 8/23/16
First "marked" drive on SGX, 305yards down the middle
Sam R
- 5/11/15
Pricey but got it on sale Love the club performs great
Number of Users: 362
Average Handicap: 11.2
Overall:
Value:
Look:
Performance: