Callaway - FT-iZ
---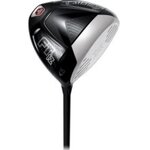 FT-iZ
-
Callaway
In Callaway's never-ending mission to find more distance and accuracy for golfers, Callaway's engineers used an entirely new design to once again produce a driver that's longer and straighter than anything they've ever made.
FA Mandy
- 7/12/11
Me likey
curtismbecker
- 4/25/10
Replaced my Nickent 4DX driver with this one about a month ago. Gone are the weak little fades out to the right. Now everything is solid straight or slight fade/draw depending. I've increased my driving accuracy and fairways hit by 50% or more with no loss of distance. My average drive is 290 but I've but a few out at over 320 when I've really grooved one. Love this club! Only negative is the expense, but I'm over that now :).
daley7199
- 3/21/10
Phenomenal driver. Replaced my FT-9 Tour Model with the regular FTiz. This club is every bit as long if not longer than the FT-9 and with the 60g shaft vice 65g of the FT-9 tour the club doesnt feel heavy in the back nine. Long drive with this club was 325yds flat to flat surface negligible wind.
brobbins76
- 3/18/16
joecleve3
- 5/13/15
Capt.Hook
- 9/4/14
537072
- 1/20/14
OdieEido
- 11/7/13
Number of Users: 313
Average Handicap: 14.1
Overall:
Value:
Look:
Performance: