Loading...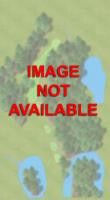 #18
Paradise Knolls Golf Course
9330 Limonite Ave
Riverside, CA 92509-4965, United States

909.685.7034
Paradise Knolls is a wonderful walking course and beginner friendly. The length of our course is made interesting with plenty of drivable par 4's mixed in with challenging holes...such as the 230 yard par-3 signature 12th hole which caters toward the lower handicappers. Located in the heart of Riverside, CA, strong winds will test the strongest of golfers in a battle of will. With long tee shots, our small and quick greens will keep golfers honest and require precision and patience.
This course has updated information like phone, address, description or scorecard and is pending approval. These changes must be approved before they will be available on a SkyCaddie.
Average Rating
Your Review
Course Details
---
Type:
Public
Greens Fees (including cart):
Weekday:
$30 - $39
Weekend:
$40 - $49
9-hole fees available anytime.
Guest Policy:
open
Reserved Tee Times:
Online & Phone
Pro Shop :
yes
Fairways Grass:
Bermuda
Nearby Courses
---
Photo gallery
---
No images uploaded for this course.
Recent Scores
---
| | | |
| --- | --- | --- |
| Date | Golfer | Score |
| 12/31/19 | skranch | 94 |
| 12/21/19 | moosey | 81 |
| 12/19/19 | skranch | 97 |
| 12/10/19 | skranch | 91 |
| 12/6/19 | DONALD HELTON | 94 |
| 12/3/19 | Jeffrey Kinzel | 84 |
| 12/3/19 | Andrew Kinzel | 88 |
| 11/14/19 | skranch | 85 |
| 11/8/19 | Jeffrey Kinzel | 89 |
| 11/8/19 | Marcelo Llerena | 81 |
| 11/8/19 | Andrew Kinzel | 88 |
| 10/26/19 | CARL HAMPTON | 86 |
| 10/8/19 | tom@tomtheguitarguy.com | 98 |
| 10/2/19 | Doug Ellis | 108 |
| 9/23/19 | Jeffrey Kinzel | 86 |
| 9/22/19 | Andrew Kinzel | 79 |
| 9/21/19 | CARL HAMPTON | 89 |
| 9/14/19 | CARL HAMPTON | 84 |
| 9/7/19 | mxtigger | 93 |
| 9/7/19 | CARL HAMPTON | 85 |
| 8/31/19 | CARL HAMPTON | 90 |
| 8/24/19 | CARL HAMPTON | 89 |
| 8/17/19 | CARL HAMPTON | 91 |
Scores
---
Include 9-hole scores
Best score per golfer
to
#
User
Date
Putts
Fwy %
GIR %
Diff
Net
Fair
Score
(*): Score has gametracker data
Your Review
---
Overall:
Value:
Pace of Play:
Maintenance:
Hospitality:
Scenery:
Request Course Changes