SkyCaddie - SGXw
---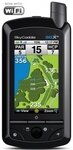 SGXw
-
SkyCaddie
The SkyCaddie SGXw offers unmatched accuracy with the convenience of wireless connectivity. Download courses, updates, and upload scorecards to ClubSG using the wireless network at your home, office, course, public Wi-Fi hotspot, or through wireless smartphone tethering.
jessmilligann6
- 9/21/23
I am very pleasantly surprised that technology is at such a high level now. And this applies to everything, for example, I really like to drive electric cars, but I don't have my own yet. But now you can easily rent an electric car
more info
and drive it with pleasure at a very affordable price
sofiaadams
- 8/18/23
i was in trouble with my device of
Best date night subscription box
adamusa
- 6/6/23
good
montanaroy4
- 5/26/23
We regularly update our mods, making us the largest Modhub community for
fs23 mods Download
. With more than 100 plugins,
Vencord Latest Official Website
is the best Discord tool, including SpotifyControls, Translate, and Free Emotes/Stickers.
ticketmass
- 11/3/22
This product has been satisfying so far. Enhanced from the SGX version. If you've been having problems and Sky Golf
krunker
has already replaced them, you should revisit the SGX and appreciate its superiority. More durability is required to get the maximum 5 stars across the board.
Caseyday
- 10/31/22
mega game
quality online casino camp service, update new games every week, when applying to bet, you will find the specialties of beautiful graphics games. Amazing with easy to play, modern system, win jackpot prizes throughout the play.
sseligman
- 5/20/16
Replaced this for my SG5. Over all a better unit. larger, sharper screen. Better interface, more information. Seems to connect to GPS faster and more reliably. The little swipie button navigation thing can be a little temperamental, especially when driving a golf cart and trying to enter info into the device :). Only real gripe is battery life, my SG5 would last several rounds before needing to be charged. This units makes it 2 max. It has an auto off feature but that is kind of a PITA, keep having to turn it back on (ya first world problems), its more like a sleep mode than off, as it snaps back to where it shut off and is not a restart. It has settings for 30/60/90 second interval.
I had gotten the Breeze prior to this on a super sale, but did not like that unit at all. Felt "cheep" and light weight, to me anyway. So I regressed to the SGXw. Actually bought it on EBay for a good deal with a bunch of accessories, case, cart mount, extra belt clip. The only other complainant is connecting to lap top via USB. The cable seems to be a unique piece, "generic" USB cable will not transfer data in my experience (not huge, but hate proprietary hardware, if it brakes or you loose it your screwed, hence the bonus of wifi conectability). last bitch is you have to select charge mode when connected via USB. If you connect to USB and do not select charge mode it will not charge in the background while you futs around with device. And you need to unplug/plug-in and to get to the sync/charge screen, cant seem to find a path through the device. All in all minor stuff
Dale Fittes
- 5/7/16
So far this has been a good product. Upgraded from the SGX. Hve had some issues with failure, Sky Golf has replaced, go back to the SGX then and realize how good the SGXw is. Needs to be more durable to get the 5 stars accorss the board.
Number of Users: 825
Average Handicap: 13.6
Overall:
Value:
Look:
Performance: