TaylorMade - RocketBallz
---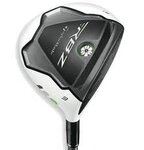 RocketBallz
-
TaylorMade
The RocketBallz fairway metals feature a "Speed Pocket" in the sole enhances ball speed for greater distance. The "Thick-Thin Crown" design lowers the CG for higher launches. The CG is also positioned lower and more forward in the head to lower spin and increase distance. They are available in the following lofts:
3W
: 15°
3HL
: 17° (RH only)
5W
: 19°
7W
: 21°
9W
: 24° (RH only)
mareczek
- 11/23/22
buy instagram followers
acheter des abonnés instagram
follower instagram
comprar seguidores instagram
comprar seguidores
instagram follower kaufen
obserwujacy na instagramie
instagram followers
kup obserwujacych na instagram
tiktok follower kaufen
clangprada
- 11/2/22
Great 3 wood!!!
word hurdle
MaksRomanov
- 5/31/22
Your child was asked at school to write an essay!!! If you do not know how to solve this problem, then I thought for you. By contacting the ( https://bidforwriting.com/college-essay ) authors company, professional authors will be able to help your child with writing, and the child himself will be able to draw knowledge from the work itself
chrispeters45
- 2/25/22
Tired of "
Chinese food New Jersey
" search queries? How about this site? You will find all you need here.
nambypamby1
- 3/17/21
Thanks to the author for writing the post, it was quite necessary for me and liked it. I wrote a note on the
cvwritingservicesuk.com
about this. I will be happy if you read it and accept it. Thank you for your concern.
vxisme1
- 9/8/16
My second of this series.. Superb.
smooth1911
- 4/2/14
Great 3 wood - so easy to hit !
tompurdie
- 5/21/13
great club, goes for miles
Number of Users: 1,997
Average Handicap: 13.1
Overall:
Value:
Look:
Performance: