Loading...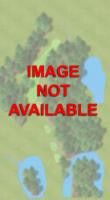 #9
Apache Mesa Golf Course
151 W Gate Ave
Holloman AFB, NM 88330, United States

505.572.3574
This military course opened in 1957. Access is limited to military personnel and their families, civilian contractors, and other DoD-approved guests and ID-holders.
Average Rating
Your Review
Course Details
---
Type:
Military
Greens Fees (including cart):
Weekday:
$20 - $29
Weekend:
$20 - $29
9-hole fees available anytime.
Guest Policy:
none
Dress Code:
No Tanktops or Cuttoffs
Season Start:
Year-round, weather permitting
Pro Shop :
yes
Fairways Grass:
Bermuda
Nearby Courses
---
Photo gallery
---
No images uploaded for this course.
Recent Scores
---
| | | |
| --- | --- | --- |
| Date | Golfer | Score |
| 9/21/16 | MSmith3rd957 | 47* |
| 9/10/16 | MSmith3rd957 | 45* |
| 9/10/16 | MSmith3rd957 | 50* |
| 8/20/16 | MSmith3rd957 | 45* |
| 8/20/16 | MSmith3rd957 | 44* |
| 8/13/16 | MSmith3rd957 | 95 |
| 8/13/16 | MSmith3rd957 | 49* |
| 8/13/16 | MSmith3rd957 | 46* |
| 8/12/16 | MSmith3rd957 | 48* |
| 8/6/16 | MSmith3rd957 | 44* |
| 8/6/16 | MSmith3rd957 | 49* |
| 7/30/16 | MSmith3rd957 | 48* |
| 7/23/16 | MSmith3rd957 | 49* |
| 7/16/16 | MSmith3rd957 | 46* |
| 7/16/16 | MSmith3rd957 | 46* |
| 7/9/16 | MSmith3rd957 | 46* |
| 7/9/16 | MSmith3rd957 | 48* |
| 7/2/16 | MSmith3rd957 | 49* |
| 7/2/16 | MSmith3rd957 | 44* |
| 6/30/16 | MSmith3rd957 | 44* |
Scores
---
Include 9-hole scores
Best score per golfer
to
#
User
Date
Putts
Fwy %
GIR %
Diff
Net
Fair
Score
(*): Score has gametracker data
Your Review
---
Overall:
Value:
Pace of Play:
Maintenance:
Hospitality:
Scenery:
Request Course Changes