Loading...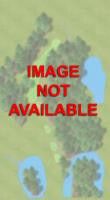 #18
Rosewood Lakes Golf Course
6800 Pembroke Dr
Reno, NV 89502-9554, United States

775.857.2892
Rosewood Lakes Golf Course winds through 60 acres of federally-protected wetlands which provide food, water and shelter to an abundance of wildlife and waterfowl. Not surprisingly, Rosewood is a member of the Audubon Society's Cooperative Sanctuary Program. Four sets of tees play from 5,073 to 6,693 yards.

The peak-season (May-September) walking rate is $29 (carts are $12).
Average Rating
Your Review
Course Details
---
Type:
Public
Greens Fees (including cart):
Weekday:
$40 - $49
Weekend:
$40 - $49
9-hole fees available anytime.
Guest Policy:
open
Season Start:
March
Season End:
November
Reserved Tee Times:
Online & Phone
Pro Shop :
yes
Driving Range:
Grass hitting surface
Short Game Practice:
yes
Water Hazards:
Heavy
Sand Bunkers:
Moderate
Nearby Courses
---
Photo gallery
---
No images uploaded for this course.
Recent Scores
---
| | | |
| --- | --- | --- |
| Date | Golfer | Score |
| 2/13/15 | Scott Davies | 83 |
| 10/12/14 | Ivo Miller | 86 |
| 9/13/14 | Dargorilla | 90 |
| 8/12/14 | Phillip Stone | 42* |
| 8/5/14 | Coach Shep | 90 |
| 6/25/14 | harkeylc | 91 |
| 6/14/14 | Jer-bob | 89 |
| 6/5/14 | Coach Shep | 88 |
| 5/24/14 | ParFanatic | 78 |
| 5/21/14 | Jefbow2 | 40* |
| 11/4/13 | chucktix010 | 105 |
| 10/24/13 | Coach Shep | 86 |
| 10/17/13 | Coach Shep | 86 |
Scores
---
Include 9-hole scores
Best score per golfer
to
#
User
Date
Putts
Fwy %
GIR %
Diff
Net
Fair
Score
(*): Score has gametracker data
Your Review
---
Overall:
Value:
Pace of Play:
Maintenance:
Hospitality:
Scenery:
Request Course Changes