Loading...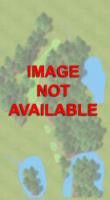 #8
Golf Almerimar
Avda. Julian Laguna
Almeria, 51 04711, Spain

950 60 79 36
The Campo de Golf Almerimar has 27-holes on a surface of approx. 802.000 m², embedded into a beautiful landscape delicately by its singular beauty with palms and lakes, with the marvellous Mediterranean climate of Andalusia. As the only golf course with 27-holes in the province of Almeria it offers enormous play possibilities and challenges. The golf course has a generous practise area with chipping green with 3 exercise holes, exercise shelters, and a putting green with 9 exercise holes.

Lovers of this sport will enjoy the wide fairways of the Golf Course. The Campo de Golf Almerimar offers lots of possibilities for golf players of each level. In addition, it demands also from experienced golfers a high measure of concentration, it can also be mastered from beginners quite well. Obstacles - like the water surfaces and the skilfully placed bunkers - can be well played. Bunkers and small ponds very well guard the greens and the fairways seem to be like carpets.

It has wide treed lined fairways, and large greens, which are well maintained and fast to play on. There are water features at several holes. The lush vegetation affords a pleasant oasis-style feel to a round as the palm trees and lakes create spots of spectacular beauty.
Average Rating
Your Review
Course Details
---
| | |
| --- | --- |
| Type: | Private |
| Guest Policy: | open |
| Dress Code: | No Tanktops or Cuttoffs |
| Season Start: | January |
| Season End: | December |
| Reserved Tee Times: | Phone |
| Pro Shop : | yes |
| Driving Range: | Grass hitting surface |
| Water Hazards: | Moderate |
| Sand Bunkers: | Moderate |
Nearby Courses
---
Photo gallery
---
No images uploaded for this course.
Recent Scores
---
| | | |
| --- | --- | --- |
| Date | Golfer | Score |
| 8/19/18 | Luis Sanchez | 90 |
| 12/1/17 | gunsing | |
| 8/20/17 | Luis Sanchez | 90 |
Master (May 1 - Sept 30):
Scores
---
Include 9-hole scores
Best score per golfer
to
#
User
Date
Putts
Fwy %
GIR %
Diff
Net
Fair
Score
(*): Score has gametracker data
Your Review
---
Overall:
Value:
Pace of Play:
Maintenance:
Hospitality:
Scenery:
Request Course Changes