Loading...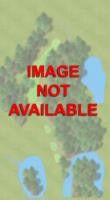 #18
Bridgend & District Golf Club
Willowdean
Bridgend, W9 EH49 6NW, United Kingdom

+44 1506.834.140
This is a 9-hole, double-tee course located in West Lothian. It opened in 1999, while the club formed in 1994.

Visitors are welcome year-round; the standard walking rates are £14/round or £20/day on weekdays, then £16/round or £25/day on weekends. Discounts are available for juniors, children under 16, and guests of members. Memberships are also offered.
Average Rating
Your Review
Course Details
---
Type:
Semi-Private
Greens Fees (including cart):
Weekday:
under
Weekend:
under
Guest Policy:
open
Dress Code:
Collared Shirt (No Denim)
Season Start:
Year-round, weather permitting
Pro Shop :
yes
Driving Range:
none
Nearby Courses
---
Photo gallery
---
No images uploaded for this course.
Recent Scores
---
| | | |
| --- | --- | --- |
| Date | Golfer | Score |
| 5/10/16 | Trumpetheid | 36* |
| 8/8/15 | andrew.barber | 73 |
| 9/4/13 | Jamcat5 | 86 |
| 8/31/13 | Jamcat5 | 88 |
| 8/28/13 | Jamcat5 | 90 |
| 8/24/13 | Jamcat5 | 81 |
| 8/21/13 | Jamcat5 | 89 |
| 8/17/13 | Jamcat5 | 78 |
| 8/10/13 | Jamcat5 | 85 |
| 6/8/13 | Jamcat5 | 85 |
| 6/2/13 | Jamcat5 | 77 |
| 6/1/13 | Jamcat5 | 87 |
| 5/12/13 | Jamcat5 | 89 |
| 5/4/13 | Jamcat5 | 86 |
| 4/27/13 | Jamcat5 | 93 |
| 4/20/13 | Jamcat5 | 87 |
| 2/23/13 | Jamcat5 | 85 |
| 2/16/13 | Jamcat5 | 84 |
| 1/12/13 | Jamcat5 | 71 |
| 12/15/12 | Jamcat5 | 75 |
| 11/10/12 | Jamcat5 | 76 |
| 11/3/12 | Jamcat5 | 77 |
| 10/27/12 | Jamcat5 | 82 |
| 9/29/12 | Jamcat5 | 93 |
Bridgend & District Golf Club:
Scores
---
Include 9-hole scores
Best score per golfer
to
#
User
Date
Putts
Fwy %
GIR %
Diff
Net
Fair
Score
(*): Score has gametracker data
Recent Reviews
---
jambo70
- 5/9/18
the course is looking great
JTMAC74
- 7/21/11
club really hard up for money which shows on the condition of the course I will not be in a hurry to revisit it
Your Review
---
Overall:
Value:
Pace of Play:
Maintenance:
Hospitality:
Scenery:
Request Course Changes