Loading...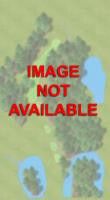 #9
Greentree Golf Course
5505 Greentree Rd
Lebanon, OH 45036, United States

513-727-1009
Nestled in the hills of Warren county you will find Greentree Golf Club, a fun and challenging nine hole golf course.

Conveniently located less than 5 minutes off I-75 at the Monroe (Ohio 63) exit, the course is about 1 mile west of Shaker Run Golf Course on Greentree Road.

The course is moderately hilly but easy to walk. It's nice and quiet - with no roads or houses. Go around twice for 18 holes, or just a quick nine. If you enjoy seeing deer while you play, there is a good chance you will see some.
Average Rating
Your Review
Course Details
---
Type:
Public
Greens Fees (including cart):
Weekday:
$30 - $39
Weekend:
$30 - $39
9-hole fees evenings only
General Manager:
Fred Likes
Nearby Courses
---
Photo gallery
---
No images uploaded for this course.
Recent Scores
---
| | | |
| --- | --- | --- |
| Date | Golfer | Score |
| 8/26/17 | Bryon Foster | 46* |
| 4/25/17 | Bryon Foster | 50* |
| 4/23/17 | Bryon Foster | 48* |
| 4/2/17 | Bryon Foster | 48* |
| 10/5/16 | Bryon Foster | 47* |
| 9/21/16 | Bryon Foster | 45* |
| 9/1/16 | Bryon Foster | 52* |
| 8/19/16 | mjs1210 | 44* |
| 7/11/16 | Bryon Foster | 54* |
| 7/7/16 | Bryon Foster | 52* |
| 6/18/16 | Bryon Foster | 44* |
| 5/30/16 | smcroberts | 50* |
| 5/29/16 | smcroberts | 43* |
| 4/24/16 | tb901 | 53* |
| 4/17/16 | Bryon Foster | 53* |
| 12/12/15 | bobka13 | 50* |
| 10/7/15 | Bryon Foster | 48* |
| 8/23/15 | Bryon Foster | 53* |
| 8/3/15 | Bryon Foster | 50* |
| 7/25/15 | Bryon Foster | 51* |
| 7/24/15 | Bryon Foster | 48* |
| 7/5/15 | kpp15 | 83 |
| 6/13/15 | Bryon Foster | 53* |
| 6/11/15 | Bryon Foster | 51* |
| 4/18/15 | Bryon Foster | 51* |
Scores
---
Include 9-hole scores
Best score per golfer
to
#
User
Date
Putts
Fwy %
GIR %
Diff
Net
Fair
Score
(*): Score has gametracker data
Recent Reviews
---
Bryan Gulley
- 5/4/12
A small 9-hole course that appears to be carved into someones farm property. Great Idea! Being that it is set amongst farm property, you would expect it to be fairly flat, but that is def. not the case. Some semi-challenging holes, but a fun play for $23 for 9 with a cart
Your Review
---
Overall:
Value:
Pace of Play:
Maintenance:
Hospitality:
Scenery:
Request Course Changes