Loading...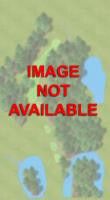 #18
Boca Raton Municipal Golf Course
8111 Golf Course Rd
Boca Raton, FL 33434, United States

561.483.6278
An 18-hole, 6514 yard, par 72 Championship course and a 9-hole, 1877 yard, par 30 Executive Course. Both courses are situated in a 210 acre park setting of manicured greens, fairways, mature trees and winding lakes. There are four sets of Tees from which to play, thus offering golfers of every level a challenge, while making it an enjoyable experience. Our courses are affordable and our pace of play program keeps you on time. The course, host to many tournaments over the years after opening in 1982, features Bermuda 419 fairways and classic Bermuda tifdwarf greens.

Rates shown are for non-residents. Substantial resident discounts.
This course has updated information like phone, address, description or scorecard and is pending approval. These changes must be approved before they will be available on a SkyCaddie.
Average Rating
Your Review
Course Details
---
Type:
Public
Greens Fees (including cart):
Weekday:
$50 - $59
Weekend:
$50 - $59
9-hole fees available anytime.
Superintendent:
Michael Martin
Guest Policy:
open
Reserved Tee Times:
Online & Phone
Pro Shop :
yes
Driving Range:
yes
Short Game Practice:
yes with sand bunker
Water Hazards:
Heavy
Sand Bunkers:
Moderate
Nearby Courses
---
Photo gallery
---
No images uploaded for this course.
Recent Scores
---
| | | |
| --- | --- | --- |
| Date | Golfer | Score |
| 9/5/21 | Peter Lifrieri | 84 |
| 8/28/21 | Peter Lifrieri | 92 |
| 8/22/21 | Peter Lifrieri | 81 |
| 8/21/21 | Heath Anshel | 76 |
| 8/21/21 | Peter Lifrieri | 92 |
| 8/21/21 | bballref | 80 |
| 8/14/21 | Peter Lifrieri | 80 |
| 7/8/21 | Peter Lifrieri | 88 |
| 6/20/21 | Peter Lifrieri | 86 |
Championship:
Scores
---
Include 9-hole scores
Best score per golfer
to
#
User
Date
Putts
Fwy %
GIR %
Diff
Net
Fair
Score
(*): Score has gametracker data
Your Review
---
Overall:
Value:
Pace of Play:
Maintenance:
Hospitality:
Scenery:
Request Course Changes