Loading...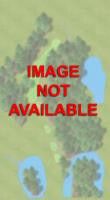 #18
Basingstoke Golf Club
Kempshott Park
Basingstoke, F2 RG23 7LL, United Kingdom

+44.125.646.5990
White this course opened on March 29, 1928 with a design by the notable architect James Braid, the club itself dates to 1907.

The club welcomes visitors with a current handicap certificate on any weekday, subject to course commitments. The club has no reservation system, so visitors may simply arrive and start when the first tee is free, but it is advisable to check availability with the pro shop via telephone. Societies are welcome on Wednesdays and Thursdays.
Average Rating
Your Review
Course Details
---
Type:
Semi-Private
Greens Fees (including cart):
Weekday:
£100 - £124
Weekend:
£100 - £124
No discounts for 9-holes.
General Manager:
John Hiscock
Superintendent:
Colin Hutt
Dress Code:
Collared Shirt (No Denim)
Season Start:
Year-round, weather permitting
Reserved Tee Times:
Phone
Pro Shop :
yes
Driving Range:
none
Short Game Practice:
yes with sand bunker
Water Hazards:
None
Sand Bunkers:
Moderate
Nearby Courses
---
Photo gallery
---
No images uploaded for this course.
Recent Scores
---
| | | |
| --- | --- | --- |
| Date | Golfer | Score |
| 6/20/21 | O'Brien J | 98 |
| 6/19/21 | O'Brien J | 89 |
| 6/16/21 | O'Brien J | 102 |
| 6/14/21 | O'Brien J | 99 |
| 6/12/21 | O'Brien J | 101 |
| 6/11/21 | O'Brien J | 93 |
| 6/9/21 | O'Brien J | 91 |
| 6/7/21 | O'Brien J | 91 |
| 6/5/21 | O'Brien J | 98 |
| 6/4/21 | O'Brien J | 95 |
| 6/2/21 | O'Brien J | 97 |
| 5/30/21 | O'Brien J | 96 |
| 5/29/21 | O'Brien J | 94 |
| 5/28/21 | O'Brien J | 92 |
| 5/26/21 | O'Brien J | 96 |
| 5/24/21 | O'Brien J | 100 |
| 5/23/21 | O'Brien J | 98 |
| 5/22/21 | O'Brien J | 94 |
| 5/19/21 | O'Brien J | 93 |
| 5/17/21 | O'Brien J | 109 |
| 5/16/21 | O'Brien J | 96 |
| 5/15/21 | O'Brien J | 96 |
| 5/14/21 | O'Brien J | 98 |
Main:
Scores
---
Include 9-hole scores
Best score per golfer
to
#
User
Date
Putts
Fwy %
GIR %
Diff
Net
Fair
Score
(*): Score has gametracker data
Your Review
---
Overall:
Value:
Pace of Play:
Maintenance:
Hospitality:
Scenery:
Request Course Changes