Loading...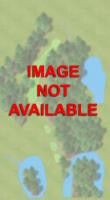 #18
Westwinds Golf Course
18003 Westwind Rd
Victorville, CA 92394-7933, United States

760.523.1601
This course is owned by the City of Victorville and operated by Billy Casper's golf course management firm.

FROM THE COURSE WEB SITE:
Known as a local favorite, Westwinds is a course that players of all ability levels can enjoy.

Put aside any preconceived notions about a 9 hole course - Westwinds offers a great layout that is everything you could want out of a great round of golf. Featuring small, sloping greens that require accurate iron shots while being a challenge to putt as well. The par 5's offer great risk-reward opportunities from the tee and the par 3's rank among the best in the High Desert.
Average Rating
Your Review
Course Details
---
Type:
Public
Greens Fees (including cart):
Weekday:
$30 - $39
Weekend:
$40 - $49
9-hole fees evenings only
General Manager:
Tony Chavez
Guest Policy:
open
Dress Code:
No Tanktops or Cuttoffs
Reserved Tee Times:
Online & Phone
Pro Shop :
yes
Driving Range:
yes
Short Game Practice:
yes
Water Hazards:
None
Sand Bunkers:
Scarce
Nearby Courses
---
Photo gallery
---
No images uploaded for this course.
Recent Scores
---
| | | |
| --- | --- | --- |
| Date | Golfer | Score |
| 6/6/11 | LongJB | 99 |
| 5/27/11 | sanfaz | 47* |
| 5/19/11 | PoppaRu | 43* |
| 5/14/11 | Paul Woolsey | 88 |
| 5/12/11 | LongJB | 52* |
| 5/2/11 | LongJB | 59* |
| 4/30/11 | Paul Woolsey | 88 |
| 4/17/11 | usctrojansfoot | 106 |
| 4/11/11 | almandin | 100 |
| 4/11/11 | LongJB | 103 |
| 4/8/11 | cadman51 | 84 |
| 3/30/11 | John Hullender | 104 |
| 3/27/11 | PoppaRu | 44* |
| 2/28/11 | PoppaRu | 44* |
| 2/7/11 | Charles13 | 46* |
| 2/5/11 | Paul Woolsey | 93 |
| 12/23/10 | rich513 | 87 |
| 12/7/10 | spydereight | 95 |
| 12/1/10 | almandin | 101 |
Scores
---
Include 9-hole scores
Best score per golfer
to
#
User
Date
Putts
Fwy %
GIR %
Diff
Net
Fair
Score
(*): Score has gametracker data
Your Review
---
Overall:
Value:
Pace of Play:
Maintenance:
Hospitality:
Scenery:
Request Course Changes