Loading...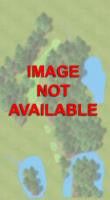 #18
Great Southern Golf Club
2000 Beach Dr
Gulfport, MS 39507-1601, United States

228.896.3536
Advertised as Mississippi's oldest golf course, Great Southern opened in 1908 with nine holes designed by Donald Ross. The second nine debuted in 1922. Architect Brian Curley undertook a restoration of the course in 1990 that included preserving as much of the original Ross design as possible. Following considerable damage done by Hurricane Katrina in 2005, the course has reopened with two redesigned greens.

The standard rates (with cart) are $30 on Mondays through Thursdays, then $35 on Fridays, weekends, and holidays.
This course has updated information like phone, address, description or scorecard and is pending approval. These changes must be approved before they will be available on a SkyCaddie.
Average Rating
Your Review
Course Details
---
Type:
Semi-Private
Greens Fees (including cart):
Weekday:
$20 - $29
Weekend:
$30 - $39
9-hole fees evenings only
Guest Policy:
open
Dress Code:
Collared Shirt (No Denim)
Season Start:
Year-round
Reserved Tee Times:
Not Required
Pro Shop Hours:
0700-1700 CT
Fairways Grass:
419 Bermuda
Water Hazards:
Moderate
Sand Bunkers:
Moderate
Nearby Courses
---
Photo gallery
---
No images uploaded for this course.
Recent Scores
---
| | | |
| --- | --- | --- |
| Date | Golfer | Score |
| 1/14/21 | jkcinc100 | 79 |
| 1/6/21 | jkcinc100 | 76 |
| 1/5/21 | jkcinc100 | 82 |
| 1/4/21 | jkcinc100 | 75 |
| 1/1/21 | jkcinc100 | 78 |
| 12/30/20 | jkcinc100 | 81 |
| 12/29/20 | jkcinc100 | 77 |
| 12/28/20 | jkcinc100 | 80 |
| 12/22/20 | jkcinc100 | 87 |
| 12/21/20 | jkcinc100 | 79 |
| 12/16/20 | jkcinc100 | 81 |
| 12/11/20 | jkcinc100 | 82 |
| 12/10/20 | jkcinc100 | 74 |
| 12/6/20 | jkcinc100 | 81 |
| 12/2/20 | jkcinc100 | 77 |
| 12/1/20 | jkcinc100 | 81 |
| 11/27/20 | jkcinc100 | 79 |
| 11/25/20 | jkcinc100 | 78 |
| 11/24/20 | jkcinc100 | 79 |
| 11/23/20 | jkcinc100 | 82 |
| 11/4/20 | jkcinc100 | 75 |
| 11/2/20 | jkcinc100 | 80 |
| 10/26/20 | jkcinc100 | 78 |
| 10/21/20 | jkcinc100 | 77 |
| 10/20/20 | jkcinc100 | 80 |
Scores
---
Include 9-hole scores
Best score per golfer
to
#
User
Date
Putts
Fwy %
GIR %
Diff
Net
Fair
Score
(*): Score has gametracker data
Your Review
---
Overall:
Value:
Pace of Play:
Maintenance:
Hospitality:
Scenery:
Request Course Changes