Loading...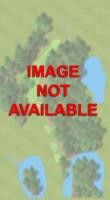 #18
General Electric Golf Club
12110 Princeton Pike
Springdale, OH 45246, United States

513-346-2720
GE Golf Course is an 18 hole executive course with a par of 60 and yardages that range from 2,907 to 3,895 yards. The golf course is always in top condition, especially our greens and fairways. Our par 3's range from 100 yards to 232 yards and each hole will provide a challenge for all levels of golfers - men, women, or juniors. So come on out and enjoy the experience of GE Golf Course.

Rates: Weekdays and weekends: $14/$22 with cart, 9 holes; $18/$30 with cart, 18 holes.
Average Rating
Your Review
Course Details
---
Type:
Semi-Private
Greens Fees (including cart):
Weekday:
$30 - $39
Weekend:
$30 - $39
9-hole fees evenings only
Nearby Courses
---
Photo gallery
---
No images uploaded for this course.
Recent Scores
---
| | | |
| --- | --- | --- |
| Date | Golfer | Score |
| 10/11/14 | Charles Hill | 71 |
| 8/22/14 | uccatsfan | 67 |
| 8/10/14 | Dave0050 | 61 |
| 8/18/13 | Wegolfcaptain | 69 |
| 8/11/13 | Dave0050 | 58 |
| 6/9/13 | Glenn Kopp | 78 |
| 10/21/12 | rbrankin | 44* |
| 9/5/12 | rbrankin | 40* |
| 8/18/12 | shill2 | 42* |
Scores
---
Include 9-hole scores
Best score per golfer
to
#
User
Date
Putts
Fwy %
GIR %
Diff
Net
Fair
Score
(*): Score has gametracker data
Your Review
---
Overall:
Value:
Pace of Play:
Maintenance:
Hospitality:
Scenery:
Request Course Changes