Loading...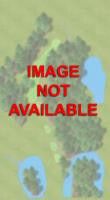 #18
Inn at St. John's Golf Club
44045 Five Mile Rd
Plymouth, MI 48170-2555, United States

734.453.1047
This 27-hole facility is part of a larger hotel and conference center. Also here is one of the two retail stores for Carl's Golfland, a Michigan-based equipment store that operates a practice range at each locations.
Average Rating
Your Review
Course Details
---
Type:
Resort
Greens Fees (including cart):
Weekday:
$40 - $49
Weekend:
$50 - $59
Guest Policy:
open
Dress Code:
Collared Shirt (No Denim)
Season Start:
April
Season End:
October
Pro Shop :
yes
Driving Range:
yes
Short Game Practice:
yes
Water Hazards:
Moderate
Sand Bunkers:
Moderate
Nearby Courses
---
Photo gallery
---
No images uploaded for this course.
Recent Scores
---
| | | |
| --- | --- | --- |
| Date | Golfer | Score |
| 9/28/21 | John Abrahamson | 81 |
| 9/4/21 | Ken Hammond | 86 |
| 8/9/21 | frank mosquera | 45* |
| 7/26/21 | frank mosquera | 51* |
| 7/12/21 | frank mosquera | 48* |
| 6/21/21 | frank mosquera | 49* |
| 6/7/21 | frank mosquera | 54* |
| 5/17/21 | frank mosquera | 45* |
| 5/3/21 | frank mosquera | 49* |
| 11/8/20 | frank mosquera | 42* |
| 9/21/20 | frank mosquera | 44* |
| 9/16/20 | James King | 51* |
| 9/11/20 | tom willette | 79 |
| 8/31/20 | frank mosquera | 47* |
| 8/21/20 | William Soules | 91 |
| 8/17/20 | frank mosquera | 96 |
| 8/17/20 | montgomery9 | 88 |
| 8/14/20 | William Soules | 90 |
| 8/10/20 | frank mosquera | 92 |
| 8/3/20 | frank mosquera | 97 |
| 7/28/20 | tom willette | 84 |
| 7/27/20 | frank mosquera | 91 |
| 7/24/20 | William Soules | 42* |
Mark to Luke:
Scores
---
Include 9-hole scores
Best score per golfer
to
#
User
Date
Putts
Fwy %
GIR %
Diff
Net
Fair
Score
(*): Score has gametracker data
Your Review
---
Overall:
Value:
Pace of Play:
Maintenance:
Hospitality:
Scenery:
Request Course Changes