Loading...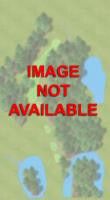 #18
Raisin River Golf Course
1500 N Dixie Hwy
Monroe, MI 48162, United States

734-289-3700
Monroe's only 36 hole full service golf facility! RAISIN RIVER GOLF CLUB opened for play in 1963. Two separate 18 hole golf courses offer variety and challenge for players of all caliber. Raisin River has much to offer including golf outings, banquet facilities, lounge, driving range and 2 practice greens. With 6 nationally franchised hotels nearby, golf packages are also available.
This course has updated information like phone, address, description or scorecard and is pending approval. These changes must be approved before they will be available on a SkyCaddie.
Average Rating
Your Review
Course Details
---
Type:
Private
Greens Fees (including cart):
Weekday:
$30 - $39
Weekend:
$40 - $49
Nearby Courses
---
Photo gallery
---
No images uploaded for this course.
Recent Scores
---
| | | |
| --- | --- | --- |
| Date | Golfer | Score |
| 7/15/19 | joebachleda | 89 |
| 6/29/19 | John Telles | 80 |
| 5/20/19 | Bob Baltrip | 74 |
| 8/23/18 | joebachleda | 81 |
| 7/26/18 | joebachleda | 78 |
| 7/19/18 | joebachleda | 86 |
| 7/19/18 | joebachleda | 86 |
| 7/12/18 | joebachleda | 83 |
| 6/28/18 | joebachleda | 78 |
| 6/21/18 | joebachleda | 82 |
| 6/14/18 | joebachleda | 82 |
| 5/31/18 | Bob Baltrip | 82 |
| 5/30/18 | joebachleda | 83 |
| 5/23/18 | joebachleda | 83 |
| 5/17/18 | joebachleda | 90 |
| 5/11/18 | joebachleda | 88 |
| 10/22/17 | modonn4230 | 82 |
| 10/17/17 | Terrance Meyer | 85 |
| 9/29/17 | Danny Heath | 100 |
West Course:
Scores
---
Include 9-hole scores
Best score per golfer
to
#
User
Date
Putts
Fwy %
GIR %
Diff
Net
Fair
Score
(*): Score has gametracker data
Your Review
---
Overall:
Value:
Pace of Play:
Maintenance:
Hospitality:
Scenery:
Request Course Changes