Loading...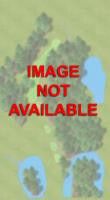 #18
Dairy Creek Golf Course
2990 Dairy Creek Rd
San Luis Obispo, CA 93405-7844, United States

805.782.8060
Dairy Creek Golf Course is a hilly prairie dunes-type course at El Chorro Regional Park, between San Luis Obispo and Morro Bay. The course has lots of elevation changes and forced carries over water and rocky arroyos. The prevailing winds can be tricky and make the course play longer than it measures.






Average Rating
Your Review
Course Details
---
| | |
| --- | --- |
| Type: | Public |
| Guest Policy: | open |
| Dress Code: | No Tanktops or Cuttoffs |
| Season Start: | Year-round |
| Reserved Tee Times: | Phone |
| Pro Shop : | yes |
| Driving Range: | Grass hitting surface |
| Short Game Practice: | yes with sand bunker |
Nearby Courses
---
Photo gallery
---





Recent Scores
---
| | | |
| --- | --- | --- |
| Date | Golfer | Score |
| 12/6/18 | RFBrown1 | 75 |
| 12/5/18 | RFBrown1 | 75 |
| 11/26/18 | RFBrown1 | 76 |
| 11/20/18 | RFBrown1 | 74 |
| 11/18/18 | RFBrown1 | 76 |
| 11/18/18 | RFBrown1 | 36* |
| 11/12/18 | RFBrown1 | 78 |
| 11/9/18 | RFBrown1 | 77 |
| 11/7/18 | RFBrown1 | 71 |
| 11/6/18 | RFBrown1 | 71 |
| 10/31/18 | RFBrown1 | 76 |
| 10/27/18 | RFBrown1 | 70 |
| 10/26/18 | RFBrown1 | 76 |
| 10/25/18 | RFBrown1 | 76 |
| 10/20/18 | RFBrown1 | 73 |
| 10/18/18 | RFBrown1 | 71 |
| 10/15/18 | RFBrown1 | 77 |
| 10/13/18 | RFBrown1 | 74 |
| 10/11/18 | RFBrown1 | 72 |
| 10/9/18 | RFBrown1 | 74 |
| 10/9/18 | RFBrown1 | 74 |
| 10/7/18 | woodcutter | 45* |
| 10/5/18 | RFBrown1 | 76 |
| 10/1/18 | RFBrown1 | 77 |
| 9/28/18 | RFBrown1 | 74 |
Dairy Creek Golf Course:
Scores
---
Include 9-hole scores
Best score per golfer
to
#
User
Date
Putts
Fwy %
GIR %
Diff
Net
Fair
Score
(*): Score has gametracker data
Your Review
---
Overall:
Value:
Pace of Play:
Maintenance:
Hospitality:
Scenery:
Request Course Changes