Loading...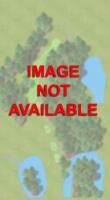 #18
JR Golf Course
26329 Meadowview Drive
St. Albert, AB T8N1M8, Canada

780-459-8735
This course has updated information like phone, address, description or scorecard and is pending approval. These changes must be approved before they will be available on a SkyCaddie.




Average Rating
Your Review
Course Details
---
Type:
Public
Greens Fees (including cart):
Weekday:
$40 - $49
Weekend:
$50 - $59
9-hole fees evenings only
Guest Policy:
open
Dress Code:
No Tanktops or Cuttoffs
Reserved Tee Times:
Phone
Pro Shop :
no
Driving Range:
none
Short Game Practice:
none
Water Hazards:
Heavy
Sand Bunkers:
Scarce
Nearby Courses
---
Photo gallery
---
No images uploaded for this course.
Recent Scores
---
| | | |
| --- | --- | --- |
| Date | Golfer | Score |
| 9/25/18 | Njevne | 95 |
| 9/4/18 | Njevne | 108 |
| 8/28/18 | Njevne | 111 |
| 8/21/18 | Njevne | 91 |
| 8/18/18 | cokelly | 107 |
| 8/14/18 | Njevne | 103 |
| 8/13/18 | Terry O | 95 |
| 8/13/18 | enyaw | 91 |
| 7/23/18 | Stony Boy | 87 |
| 6/29/18 | Gordon G Smith | 83 |
| 6/23/18 | cokelly | 96 |
| 6/16/18 | cokelly | 113 |
| 6/9/18 | cokelly | 96 |
| 5/19/18 | cokelly | 105 |
| 5/12/18 | cokelly | 107 |
| 6/1/17 | Grant Clark | 88 |
| 5/31/17 | Grant Clark | 89 |
| 5/22/17 | Scott Laing | 85 |
| 8/13/16 | kblais | 87 |
| 8/8/16 | SGG | 45* |
| 8/3/16 | Garybcaouette | 79 |
Scores
---
Include 9-hole scores
Best score per golfer
to
#
User
Date
Putts
Fwy %
GIR %
Diff
Net
Fair
Score
(*): Score has gametracker data
Your Review
---
Overall:
Value:
Pace of Play:
Maintenance:
Hospitality:
Scenery:
Request Course Changes