Loading...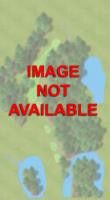 #18
Hunters Point Golf Club
1500 Hunters Point Pike
Lebanon, TN 37087, United States

615-444-7521
Hunters Point Golf Course was built in 1968. Located just north of downtown Lebanon, Hunters Point offers a challenge to golfers of every skill level.

Design by Robert Renault, the par 72 golf course measures just under 6,600 yards and provides open fairways with bermuda grass and bent grass putting surfaces.






Average Rating
Your Review
Course Details
---
Type:
Public
Greens Fees (including cart):
Weekday:
$20 - $29
Weekend:
$20 - $29
9-hole fees available anytime.
General Manager:
Daniel Hackett
Superintendent:
Orbie Eubanks
Guest Policy:
open
Reserved Tee Times:
Online & Phone
Pro Shop :
yes
Fairways Grass:
Bermuda
Driving Range:
yes
Short Game Practice:
yes
Nearby Courses
---
Photo gallery
---
No images uploaded for this course.
Recent Scores
---
| | | |
| --- | --- | --- |
| Date | Golfer | Score |
| 5/13/17 | BenBen37 | |
Scores
---
Include 9-hole scores
Best score per golfer
to
#
User
Date
Putts
Fwy %
GIR %
Diff
Net
Fair
Score
(*): Score has gametracker data
Your Review
---
Overall:
Value:
Pace of Play:
Maintenance:
Hospitality:
Scenery:
Request Course Changes